The Sales Process
Buying a North Prairie built home is simple and easy.
MEET OUR TRUSTED
MORTGAGE SPECIALIsTS
Building A Solid Financial Foundation With North Prairie Developments
North Prairie Developments provides expert advice and unparalled customer support for our home buyers. We are here to make the property buying process as easy as possible for you. That is why we have partnered with the top, Trusted Mortgages Specialists for our Regina and Saskatoon & Area properties. Contact any of them today and begin your home buying journey.
Saskatoon & Area
Tyler Hildebrand
Mortgage Broker,
oneSt. Mortgage
Tyler is a founding partner with oneSt. Mortgage, in his 10th year as a mortgage broker. Tyler's focus in on residential mortgage financing, with an emphasis on new home construction financing, first time home buyers, and long term debt management. Tyler is well connected with access to a vast network of over 50 lending institutions – including major banks, credit unions, trusts and other national and regional lenders. He has the tools to build you a customized mortgage plan, with the features and options that meet your needs.

Heidi Kinar
Mobile Mortgage Specialist,
Conexus Credit Union
Heidi has been a Mobile Mortgage specialist for more than 5 years, specializing in offering unique mortgage solutions in an ever changing industry. She is here to show you your options including borrowed down payments or cash back for debt repayment. Heidi also specializes in New to Canada Homebuyer and First Time Homebuyer financing. Heidi works hard to be available most evenings and weekends and is always happy to put together a comprehensive plan to help you reach your homeownership goals.

Regina
Dave Driver
Mortgage Associate,
TMG The Mortgage Group
Purchasing a home is an important decision and you should be confident about your investment. Dave will work with you personally to offer you valuable insight throughout the process, save you time and find the mortgage that best suits your situation. Dave specializes in all types of mortgages and clients such as New Construction, First Time Home Buyers, New to Canada, Revenue Properties and more. Dave is here to help you find the best mortgage with the lowest rates in Canada, at no cost to you. Dave's 15 years' experience gives him the tools to find a way to always get approval. All mortgages are not created equally, and depending on your financial goals, Dave will ensure the mortgage you receive helps you with those goals.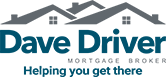 Craig McCrystal
Provincial Broker,
CENTUM Canada Mortgage Direct (2013) Ltd.
Craig has been in the financial services industry since 1984 bringing to your table a solid understanding of the mortgage market and the retail banking. Craig is a very passionate individual and understands how important it is to fully understand your financial needs and goals prior to making one of the biggest decisions and purchases of your lifetime. Craig is an Accredited Mortgage Professional, Mortgage Broker and Sales Leader at Centum Canada Mortgage Direct (2013) Ltd. Craig has a down to earth approach to his clients and is ready to discuss all mortgage needs.